Yesterday, I bough a Wacom Bamboo. Yes, a Wacom Bamboo. 🙂 If you don't know what it is, it is a graphic tablet or sometime called as mouse pen. To make it simple, it's like a replacement of mouse, but with a board (tablet) and a pen. It is very useful for drawing, designing, and more, like I do.
I bought the new Wacom Bamboo from Kaskus that costs me total of IDR 810.000 or around $80 (let's say $1 = IDR 10.000). For now, I'm still playing around with it and overall, I feel satisfied. However, I still need to adapt…
Some picture that I take with my E2: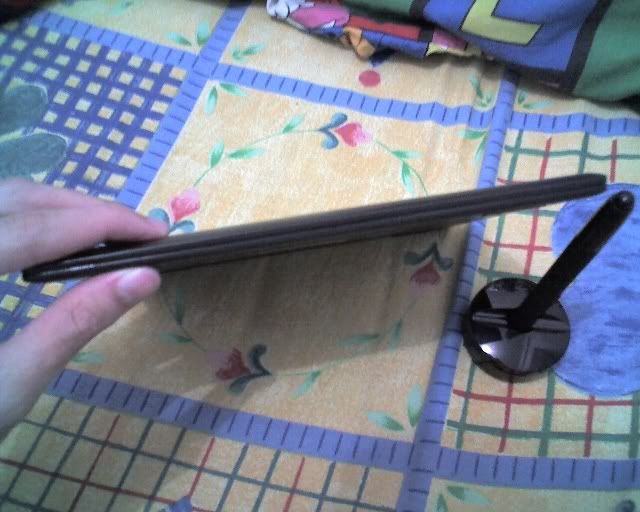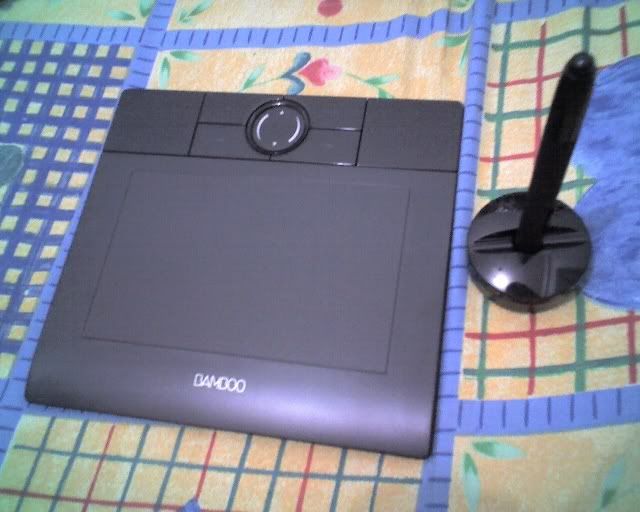 Inside the package, I got a tablet, a pen, an USB cable, 2 CD for driver and bundled software, quick start guide and a pen holder. It is less than Bamboo Fun offered, but I have no choice since my budget is so limited. 🙂
The pen have two customizeable button which in default is for scrolling and right click. In the tablet, there is four customizeable button and a scrolling pad for zooming and scrolling. The active area is 4″ x 6″ and the tablet is pretty thin as you can see on the photo, yes, thinner than my fat E2. lol
This is my first time using graphic tablet, so I can't make use of it very well yet. The mouse cursor moved when we hover the pen 3mm-5mm above the tablet active area, quite cool. Touch the active area and it is equal to left click. Interesting thing is it didn't clicked if we just touch it lightly, this way, we can make sure where our mouse cursor goes before ready to draw. There is 512 level of pressure sensitivity. Which means, if we touch the active area harder, the brush will be bolder too. Nice!
That makes the first wish granted in this year… 😀